Я нашел в ФБ отрывки из статьи в "Гардиан" известного английского адвоката.
Это начало статьи:
https://www.theguardian.com/commentisfree/2016/jun/27/stop-brexit-mp-vote-referendum-members-parliament-act-europe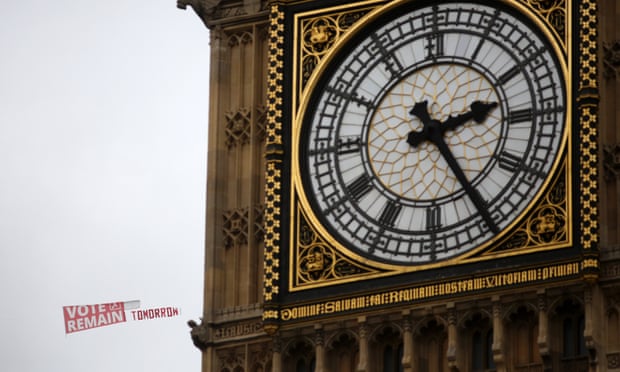 'Our democracy does not allow, much less require, decision-making by referendum.

Судя по тому, что он пишет, никакого значения этот референдум для английского правительства не имеет.
Если они учтут результаты референдума, то сделают это вполне добровольно. Т.е., выйдут из ЕС фактически по собственному чиновничьему желанию.
"Britain, absurdly, is the only significant country (other than Saudi Arabia) without a written constitution. We have what are termed "constitutional conventions", along with a lot of history and traditions. Nothing in these precedents allots any place to the results of referendums or requires our sovereign parliament to take a blind bit of notice of them.
<....>
There is no point in holding another referendum (as several million online petitioners are urging). Referendums are alien to our traditions, they are inappropriate for complex decision-making, and without careful incorporation in a written constitution, the public expectation aroused by the result can damage our democracy. "

ПЕРЕВОД:
"Как ни абсурдно, но Британия всего одна значимая страна (кроме Саудовской Аравии) где нет прописанной конституции. У нас есть так называемые "конституционные обычаи", вместе с традициями и прецедентами. Ни один прецедент не предоставляет хоть какое-то место в правовом поле результатам референдума, и ни один прецедент не делает результаты хоть минимально значимыми для нашего суверенного парламента, парламент может их вообще не замечать
<…>
Нет смысла в проведении повторного референдума (как требуют несколько миллионов подписчиков онлайн петиции). Референдумы совершенно чужды нашим традициям, они совершенно неприемлемы для принятия сложных решений. Референдумы должны быть частью кодифицированных конституций, иначе чаяния голосующих, взбудораженных результатом, могут повредить нашей демократии.