Когда я прочел тревожный текст товарища из Индии, я обеспокоился и тем что будет с одной из главных американских ценностей, частью фигуры Ким Кардашьян.
Но я тревожился напрасно, оказывается о сохранности этой важной части американской культуры позаботились славные американские пожарные.
https://www.theatlantic.com/technology/archive/2018/11/kim-kardashian-kanye-west-history-private-firefighting/575887/
Kim Kardashian's Private Firefighters Expose America's Fault Lines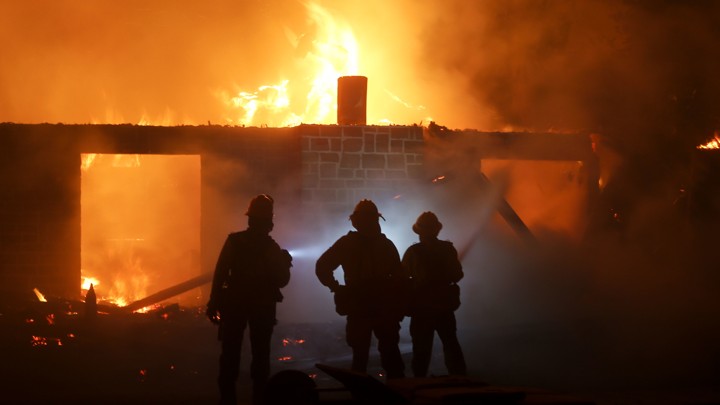 Ringo H. W. Chiu / AP
As multiple devastating wildfires raged across California, a private firefighting crew reportedly helped save Kanye West and Kim Kardashian's home in Calabasas, TMZ reported this week. The successful defense of the $50 million mansion is the most prominent example of a trend that's begun to receive national attention: for-hire firefighters protecting homes, usually on the payroll of an insurance company with a lot at risk.

В связи с тем, что в Калифорнии бушуют многочисленные разрушительные пожары, частная пожарная команда спасла имение Кенью Уеста и Ким Кардашьян в Калабасасе. Об этом сообщает TMZ на этой неделе. Успешная защита особняка в 50 миллионов долларов является наиболее ярким примером тенденции, которая становится общенациональной, нанимают пожарных, защищающих дома, как правило, на средства фонда заработной платы страховой компании которая закладывает в стоимость страховки большие риски.