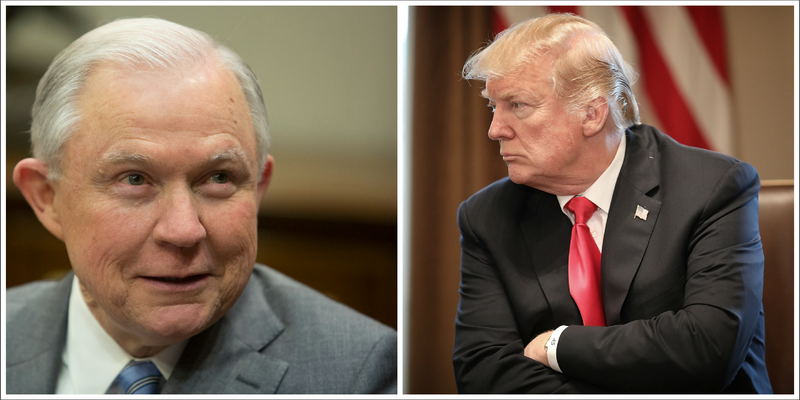 Сегодня Трамп уже не выдержал и написал в твиттере:

"This is a terrible situation and Attorney General Jeff Sessions should stop this Rigged Witch Hunt right now, before it continues to stain our country any further. Bob Mueller is totally conflicted, and his 17 Angry Democrats that are doing his dirty work are a disgrace to USA!"


"Это ужасная ситуация и Министр Юстиции Джефф Сешнс теперь должен остановить эту Охоту на ведьм, прежде чем она продолжит заляпывать нашу страну грязью.
Боб Мюллер который полностью показывает конфликт интересов, и его 17 злобных демократов в команде, которые делают свою грязную работу, являются позором для США!»

Добавлю, что абсурд этой ситуации в том, что Сешнс был предложен Трампом в надежде, что он рагребет все то дерьмо, которое оставили в Министерстве Юстиции люди Обамы и конечно их выгонит, чтобы они ему не мешали убирать их дерьмо.
Но Сешнс палец о палец не ударил. Он ничего не сделал, чтобы очистить свое министерство от обамовских ставленников и они теперь продолжают спокойно гадить.
Т.е. Джефф Сешнс предал Трампа.